Dirty Dogs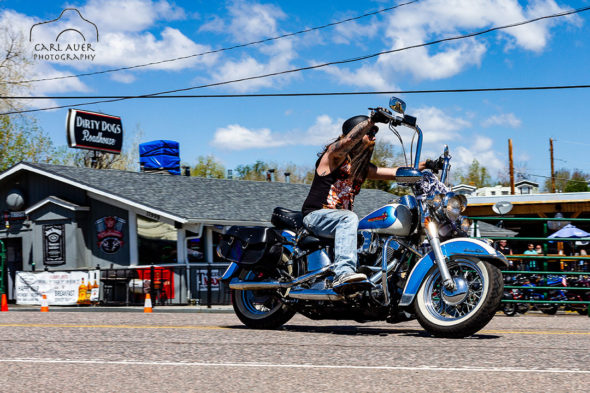 I have worked out an agreement with Dirty Dogs Roadhouse in Golden, Colorado. On Fridays, Saturdays, and Sundays, I will be set up across the street from the roadhouse when bikers are leaving. As they leave, I will be taking photos of them with the Roadhouse in the background. Bikers will then have the option to head to the gallery listed below and purchase photo prints of themselves on their bikes.
I will also be at special group ride events at Dirty Dogs, and will be taking photos there also, with a portion of any proceeds going to the charity or fund that they are promoting with that ride.
Please click on the following link to view the different galleries.
If you do not want your photo included in the galleries, please copy the url of your photo and email that information to the Photographer and within 24 hours your photo will be removed.
Also, if you are interested in scheduling an outdoor photo session with your motorcycle, please contact the photographer and mention Dirty Dogs to waive the sitting fee.