Star Wars Disney Infinity Reimagined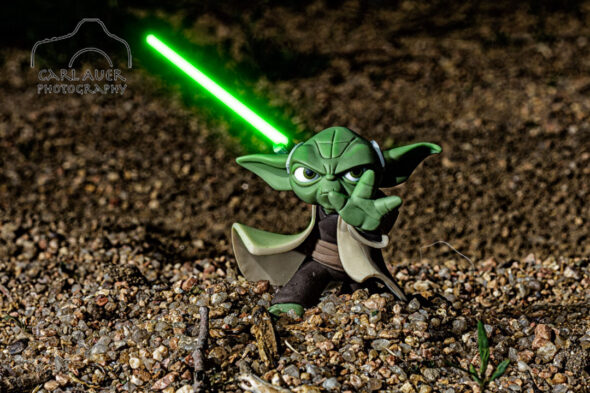 When I first saw the Disney Infinity toys for video game systems, I was intrigued. But, I never got them. After the first two series were out, I was tempted to buy some of the Avengers figures, but it was not until after series three with Star Wars came out and Disney ended support for the Infinity system that I jumped.
Walmart was blowing out the figures and I was able to get 8 of them for around $5. I originally thought about a home theater room with little dioramas with he figures, then I thought about making some fun display cases and trying to get more.
Then it hit me. Photos. Photos that any Star Wars fan, whether it the movies, tv shows, comics, games, would love to have on their walls. But they could not just be photos of toys. They needed to be photos that made the toys look more real than not. Or the photos needed to seem realistic. That meant not only photographing them in a way that made them look cool and like they were in their own element, but also doing some Photoshop work on them to make them look less toy like and to make the lightsabers look real.
So, that is what I have done and now, I want to share those with you. Not just to view, but you have a chance to buy these photos. I have done the three major Siths, Darth Maul, Darth Vader, and Kylo Ren, as well as Boba Fett to round out the baddies, and then Princess Leia, Luke Skywalker, Rey, Fin, and Yoda. By far, Yoda is my favorite, with Luke and Boba Fett a close second and third. But I had fun shooting all of them and then editing them. You can view all 9 of them, plus a baby Groot from Guardians of the Galaxy HERE. You can also purchase 8×10 prints or 16×20 prints here, on regular photo paper or metallic photo paper.
I hope to place these on Etsy soon, but for now, you get an exclusive first chance right here.